Winter Wedding Favors!!
Posted on
Looking for the perfect winter wedding favors? 
It's a New Year and hopefully you haven't gotten the winter blues yet! Now is the best time to sort out the small details of your big day! Wedding favors are often one of the most overlooked aspects of wedding planning. Plus, having winter wedding favors that can accommodate this snowy theme or any other idea you may have makes the event just that more unique!
When you are having a winter wedding, chances are you want to make it as memorable as possible!  Winter is a beautiful time of year to tie the knot. You don't need to wait until the summer time to have an amazing wedding celebration!
Time to Get Creative !
The most popular cookie orders for weddings consist of 2 separate cookies, one of the bride in our "wedding dress" body template and the other of the groom in the "tuxedo" body template. Then, customers can either opt for just the cookies or have them in gift wrapped bags with a custom sticker label. Both add a personalized flair to the perfect winter wedding favors!
One of our other off-the-menu options are couple cookies! This consists of the bride and groom on one cookie as opposed to two separate cookies. The variation of designs customer come up with is tremendous! But some of the most popular designs we have seen are the couple holding a heart between them, holding hands and holding each other!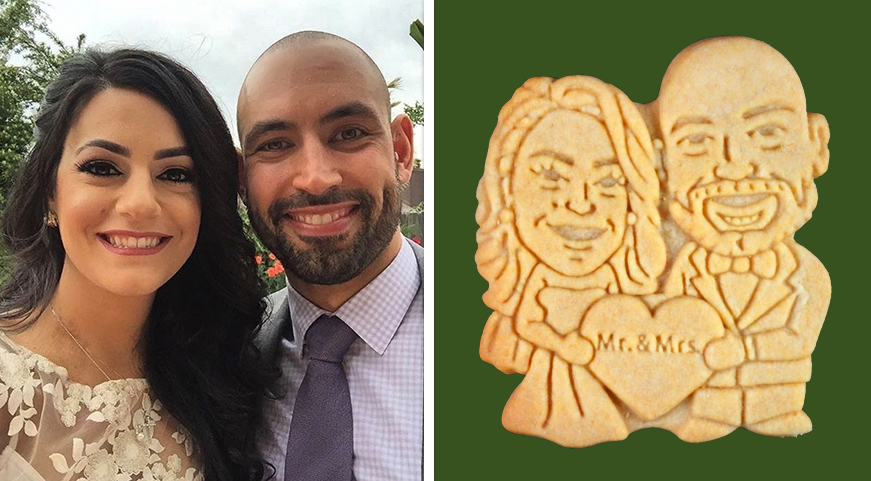 The possibilities are endless when it comes to designing the ideal winter wedding favors ! You and your honey can get as creative as your hearts desire! Designing the cookies is just as much fun as eating them!
So… How Do I Get Started?!
Congratulations! You've made a  great choice by starting early and you've also taken a  big leap in your wedding planning!
Starting is easy! Just head on over to our custom order form, fill it out, and submit your order to us. Then, you send your photos to us and we get started on all of your artwork! We go back and forth with our customers until they approve a final draft.
Voila! You are then done worrying about wedding favors! Now you can focus on invitations!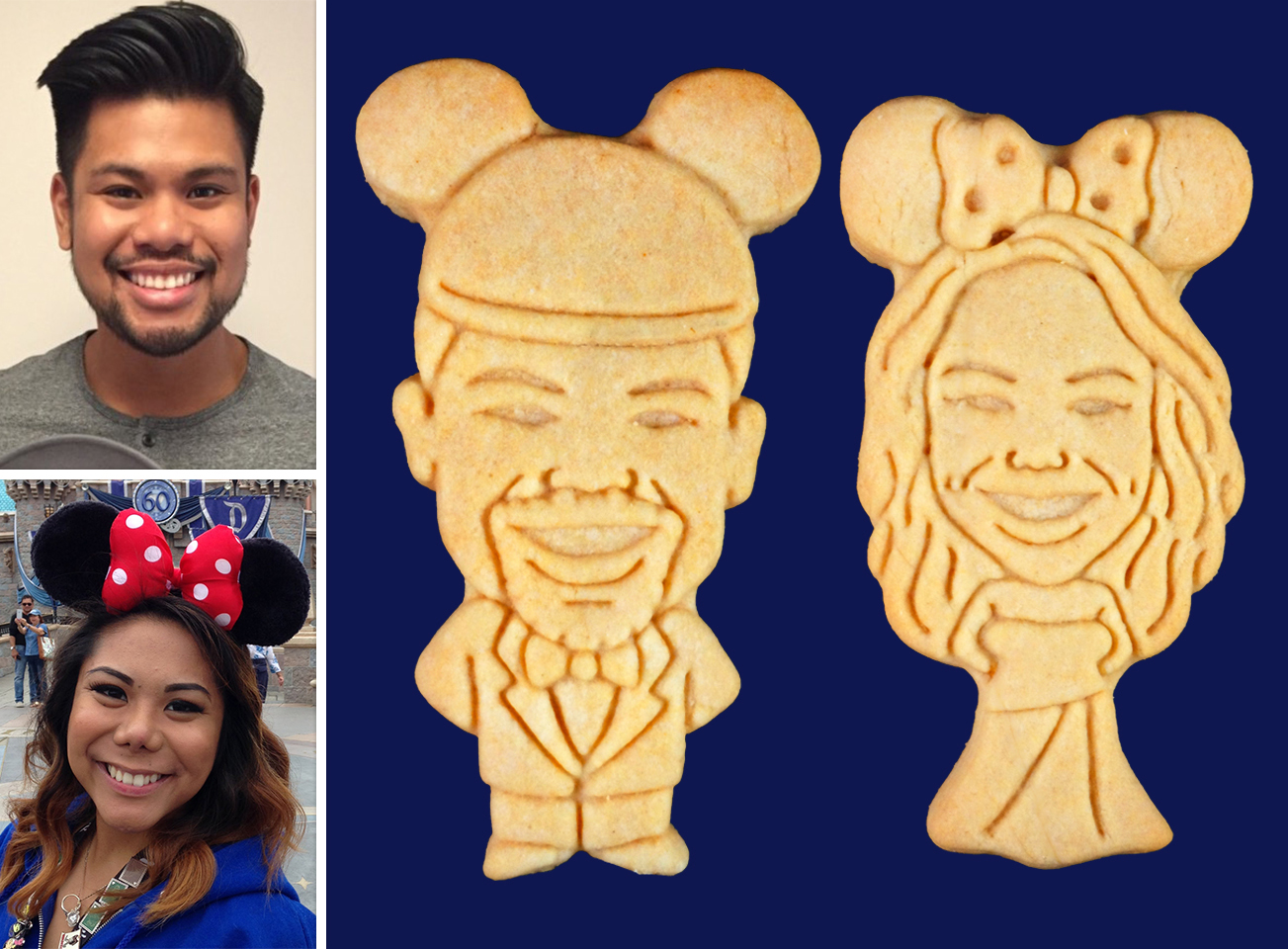 Are you ready? Head to our order form here!
Still need time to decide? Request a sample here!