Personalized Quinceanera Favors
Posted on
Every birthday is special, whether it be first birthday, 18th birthday or even 21st birthday. However, one of the most special birthday celebrations for many Latinas would be their 15th birthday. The celebration of quinceanera symbolizes the introduction to everyone that the birthday girl is no longer a child, but a woman. Such important and meaningful event demands high quality and unique quinceanera favors.  With a creative Art Department and detail oriented individuals, we promise to deliver the best edible favors !
The Most Unique Quinceanera Favors
The process to create your custom quinceanera favors is very easy! Just fill out our Custom Order Form and select Quinceanera as the body type.  Once you add to cart and submit the order along with the birthday girl's picture, we will be able to receive the order on our end! We will then get started on your artwork and have a rough draft for you within 24 to 48 hours. If you love the artwork and approve it, we will go ahead and finalize the design, and wait until the ship date to bake. It is that simple!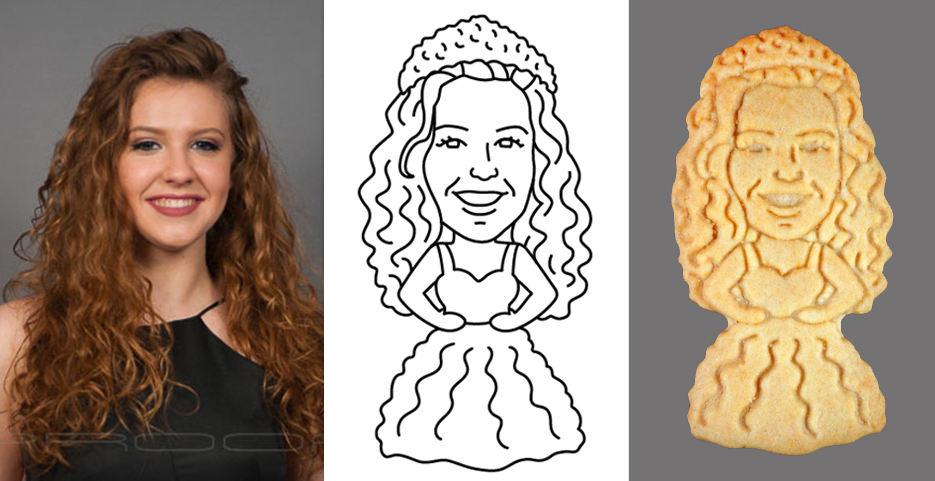 Should you have any questions regarding our products or the whole process, please do not hesitate to contact our excellent customer service team! You can either send us an email to info@parkerscrazycookies.com, give us a call at (510) 516 – 5714 or chat with us online!