Personalized Wedding Cookie Favors
Posted on
The perfect wedding favors are the ones that will leave your wedding guests speechless with how creative and unique they are. Many couples prefer to have personalized or custom wedding favors for their wedding such as candles, m&m's, wine glasses. However, we believe nothing can beat our unique wedding cookie favors! They are not just any typical cookies; what makes our cookies unique is that we design them to look identical to the bride and groom!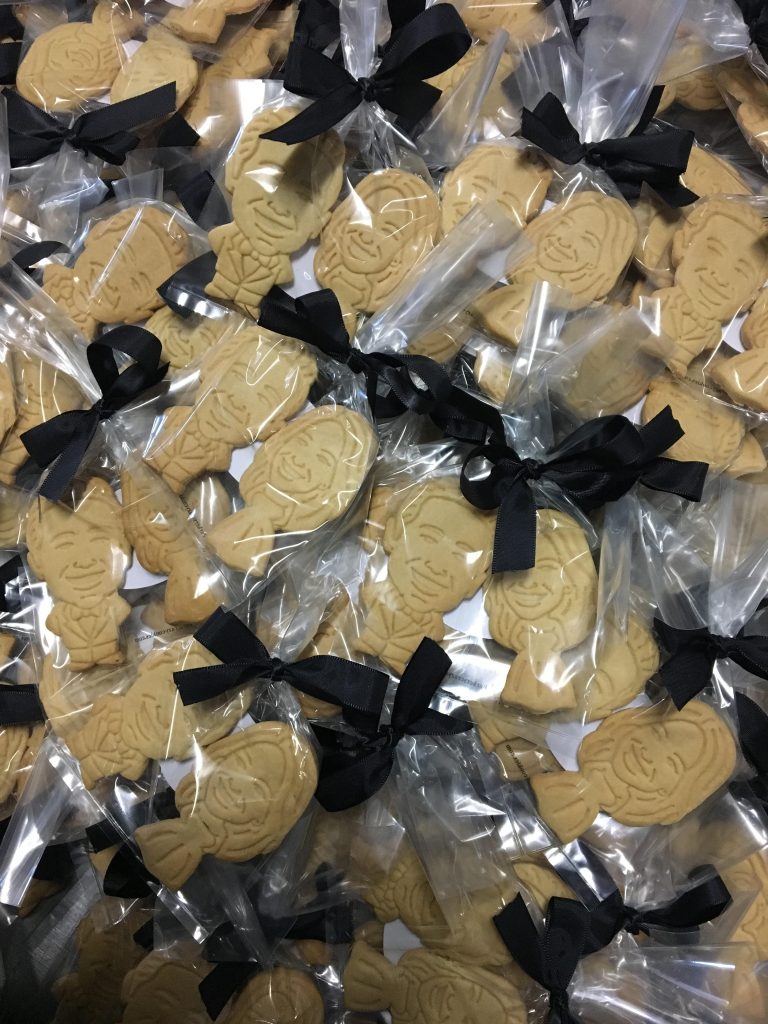 How to personalize your wedding cookie favors:
Creating your own wedding cookie favors is very easy and simple. First, you will need to fill out our Custom Order Form as well as your information. If your wedding is not until months later, you can adjust the bake and ship date to meet your desired delivery date. Once you complete and submit your order, you will be able to upload up to three pictures of the bride and groom. Now, the pictures could be of them together or separate, that is not a problem. However, to create the perfect wedding cookie favors, we would suggest to select the pictures in which they both are facing directly at the camera. That way we can do a great job capturing their facial features!
For instance, this couple uploaded 2 pictures of them separately in which both the bride and groom are facing at the camera. They initially have selected short dress for the bride and suit & tie for the groom. However after receiving their proof, the couple asked for a few adjustments on the outfits and to include the bride's earrings.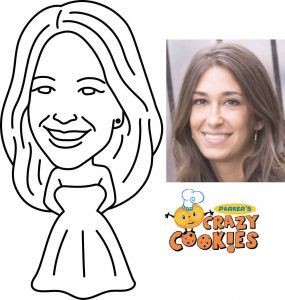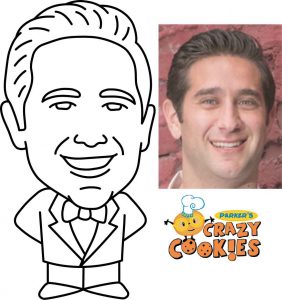 Upon processing their revision request, our Design Department made the adjustment and sent these two artworks to the couple right away. The beautiful bride now has our ball gown dress and the handsome groom has the tuxedo outfit. After receiving their new revisions, the couple approved the artworks and could not wait for the final cookies!