Fun & Creative Graduation Favors
Posted on
YESSSS! Graduation season is only 1 month away which means PARTY TIME!! Although graduation is the best time of the year for the graduates, it can be a stressful time for many parents. From planning the whole party to worrying about the little details of the party, everything can really stress them out! We are here to help making your party planning much easier and stress free with our  creative graduation favors!
The Most Unique and Creative Graduation Favors
We strive to deliver the most detailed  and skillfully designed cookies on the planet! Our Design Department spends a great deal of time on each design to ensure that not only does the artwork look like the picture but more importantly our customers are 100% happy with it! To get started on the design process, our customers will either select the pre-made Graduate design, or select the Custom Body to customize the outfit however they would like. Once we receive the order along with the picture(s), we will then begin working on the artwork.
For instance, this beautiful lady, Elsie, graduated from Michigan State University (WOOOHOOO!) and she wanted to treat her guests with some delicious custom cookies. Initially, Elsie submitted a picture of her with straight hair to use for the cookies. However, Elsie realized that she would like to include her beautiful natural curls, so she sent us another picture of her hair to use. Incorporating 2 pictures for the artwork is not a problem at all because the more references we have, the better.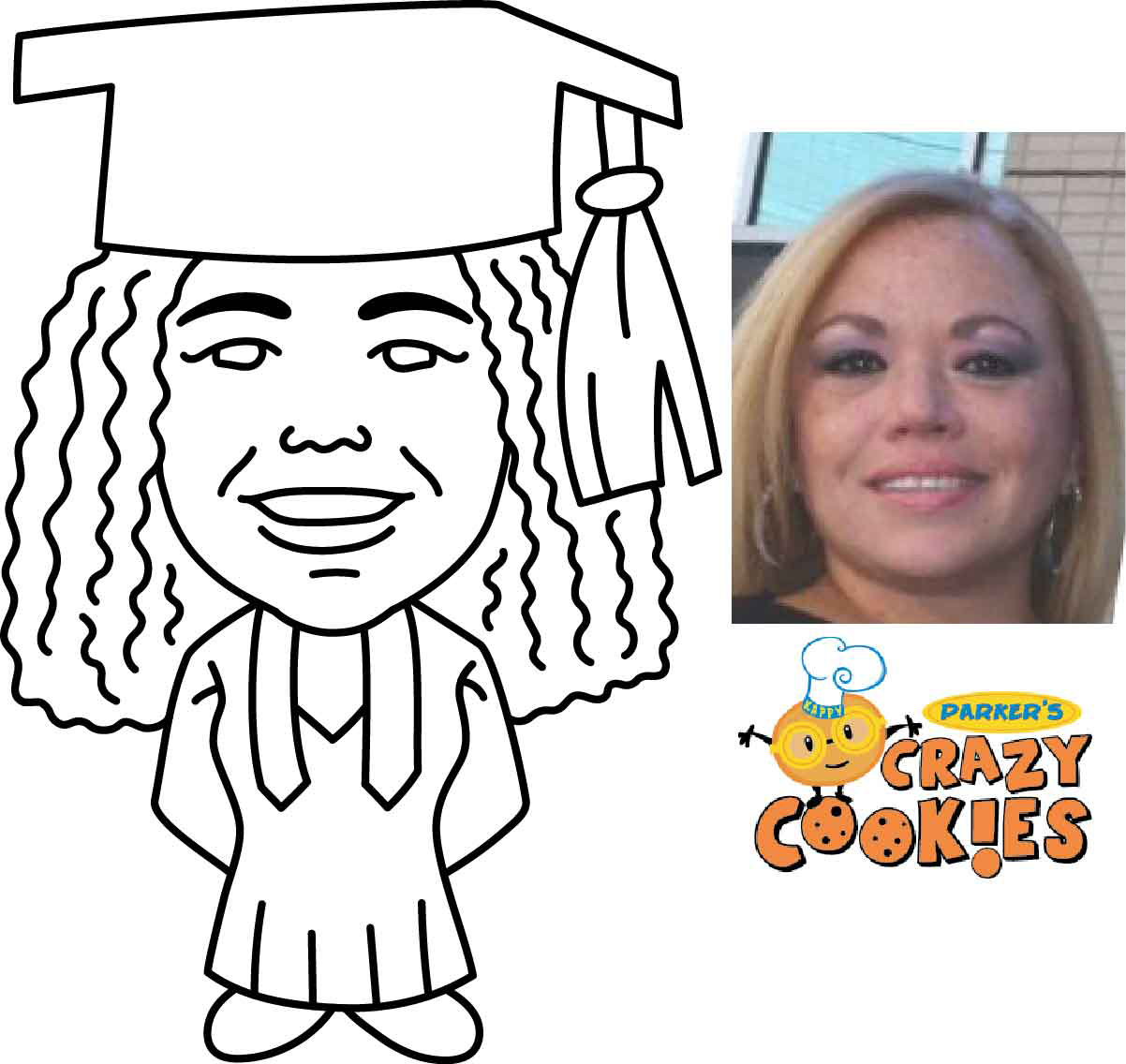 After receiving this artwork, Elsie felt that the curls were not as big and curly as how her curls actually are. Also she would like to include MSU on the cap so her guests would know where she graduated from. As a result, Elsie requested a second revision to be made based on her feedback.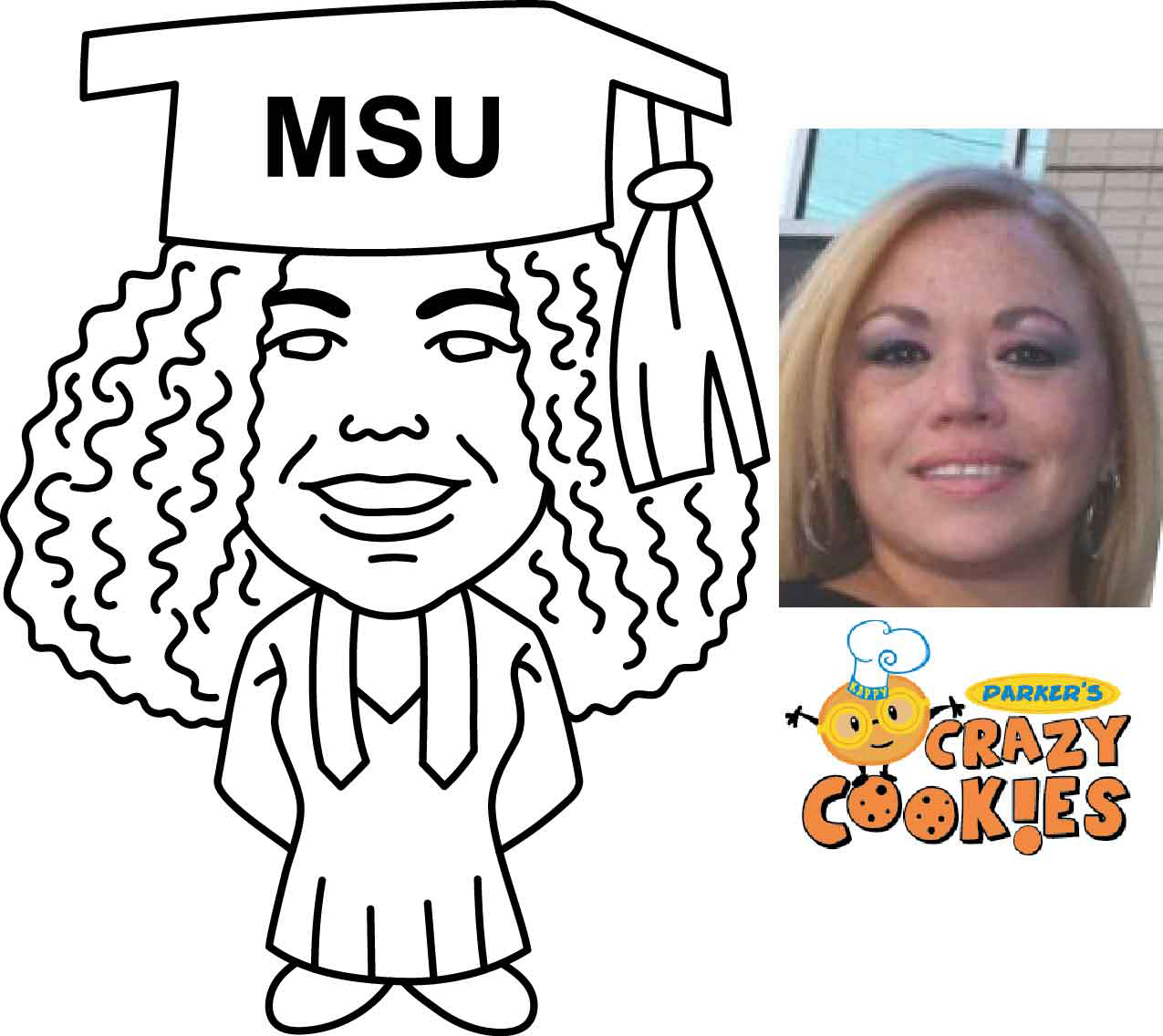 As you can see, our talented team of artists made Elsie's hair so much bigger and curlier. Furthermore, the addition of MSU made Elsie's cookie so much more personalized and unique. After reviewing the second revision, Elsie was more than happy to approve it!
Surprise your graduates with our creative Graduation Favors!!
The steps to create these unique graduation cookies are that easy and simple. Not just that, our excellent team of customer service is always here to assist you with any questions or concerns! Using only high quality ingredients, our custom cookies always come out fresh and delicious. (Click here for Nutrition Fact Information). We promise your graduates will be super happy to see these twin cookies of themselves!!