Tasty Graduation Favors for a Special Occasion!
Posted on
Need a fun and tasty graduation favor to make your event special? Look no further! We here at Parker's Crazy Cookies specialize in making completely custom and personalized treats that are sure to bring a smile to anyone's face! Graduation time is nearly here and everyone is gearing up for parties. Our custom cookies can bring the fun to any occasion. With our custom cookies, we can make your favors a fun and tasty treat!
Interesting and Tasty Graduation Favors
You can get very creative with your custom cookies. While we do have our typical default graduation bodies, you are not limited to just those body types. You can customize your cap to honor your achievement! Just select that option on your order form and the possibilities are endless!
Marika's daughter graduated medical school. So what better way to show off her achievement then with her new professional title on her cap!
Our customers also like having just their first name on the cap.  Kyle's graduate cookie showcases his first name! We are always striving to make sure the little details come out in our cookies. That way the cookies are looking their best for the customer. And we have ourselves a one of a kind, completely personal cookie!
Here are a bunch more examples of adorable kids we made into cookies for their graduation parties.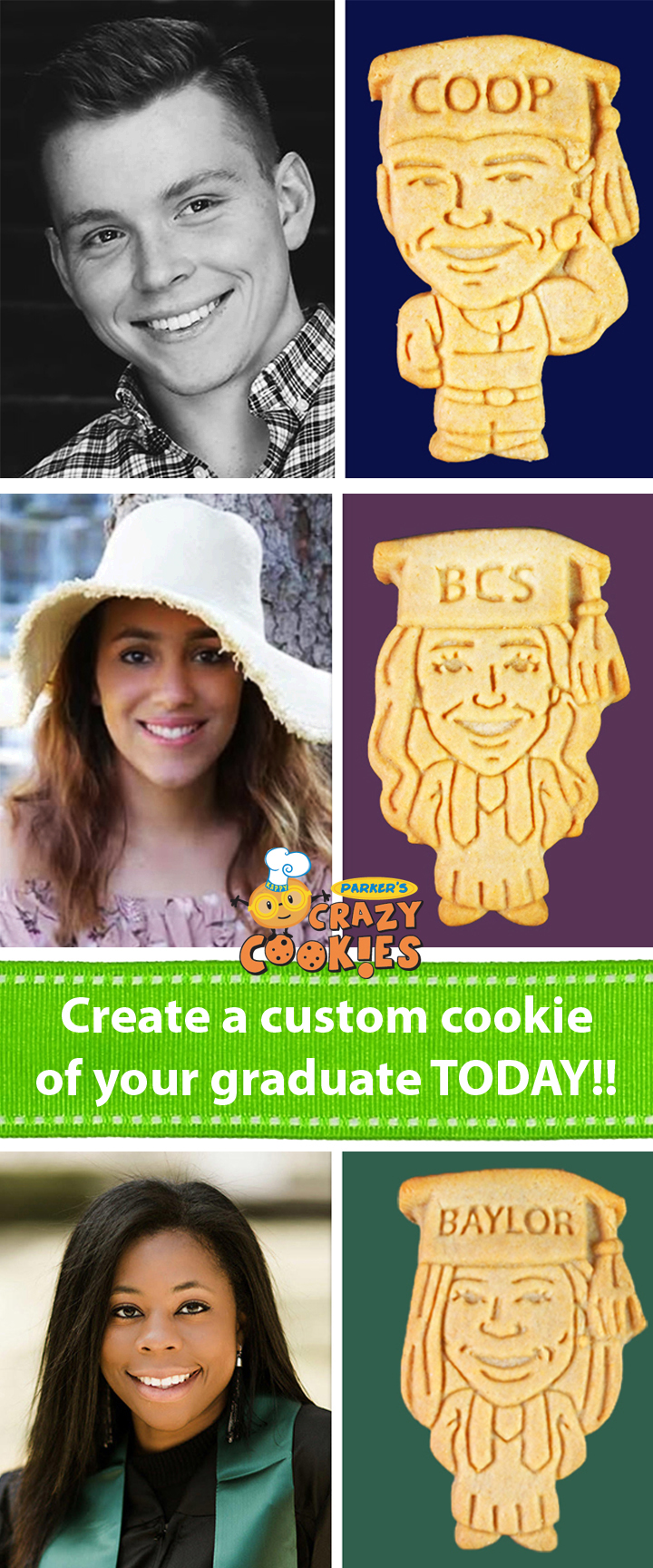 Discover the magic at www.parkerscrazycookies.com and see how your graduate can be turned into a cookie TODAY!!