Tasty Graduation Favors for Any Occasion!
Posted on
Need fun and tasty graduation favors? Look no further! We here at Parker's Crazy Cookies specialize in making completely custom and personalized treats that are sure to bring a smile to anyone's face! Graduation time is nearly here and everyone is gearing up for parties. Our custom cookies can bring the fun to any occasion. With our custom cookies, we can make your favors a fun and tasty treat!
Interesting and Tasty Graduation Favors
You can get very creative with your custom cookies. While we do have our typical default graduation bodies, you are not limited to just those body types. We can have the person hold items that represents what they are graduating for. It can also be part of their personality too! The possibilities are endless!
Marika's special graduate is a music student. So what better way to show off his major than with his instrument!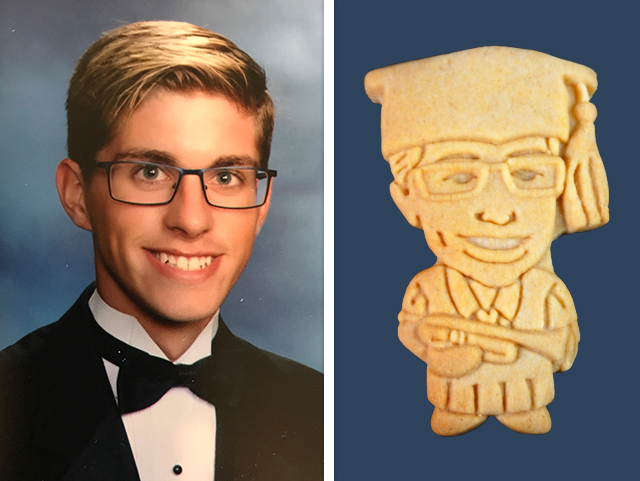 Our customers also like having their names (or initials and school) on their caps.  Bobbie's graduate's cookie shows off her passion for film while also showcasing her name on her cap! We're always striving to make sure the little details come out in our cookies. That way the cookies are looking their best for the customer. And we have ourselves a one of a kind, completely personal cookie!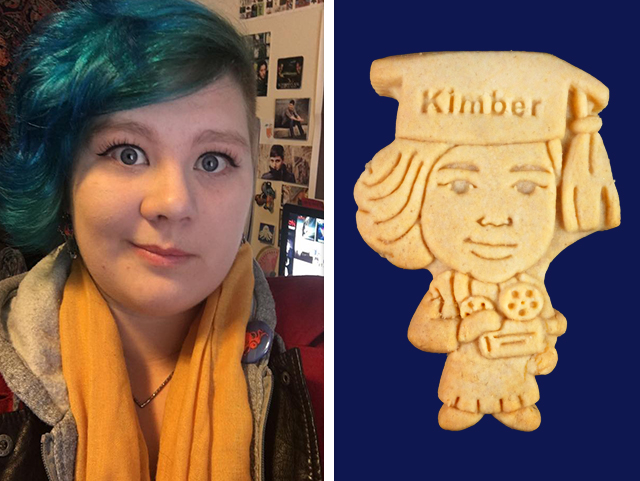 Some customers like to order not just one cookie for their graduate. In Samuel's case, he wanted the progression of his graduate! From when she was a little girl to graduating high school. These cookies hold a lot of memories and make tasty graduation favors! This makes the cookies even more personal!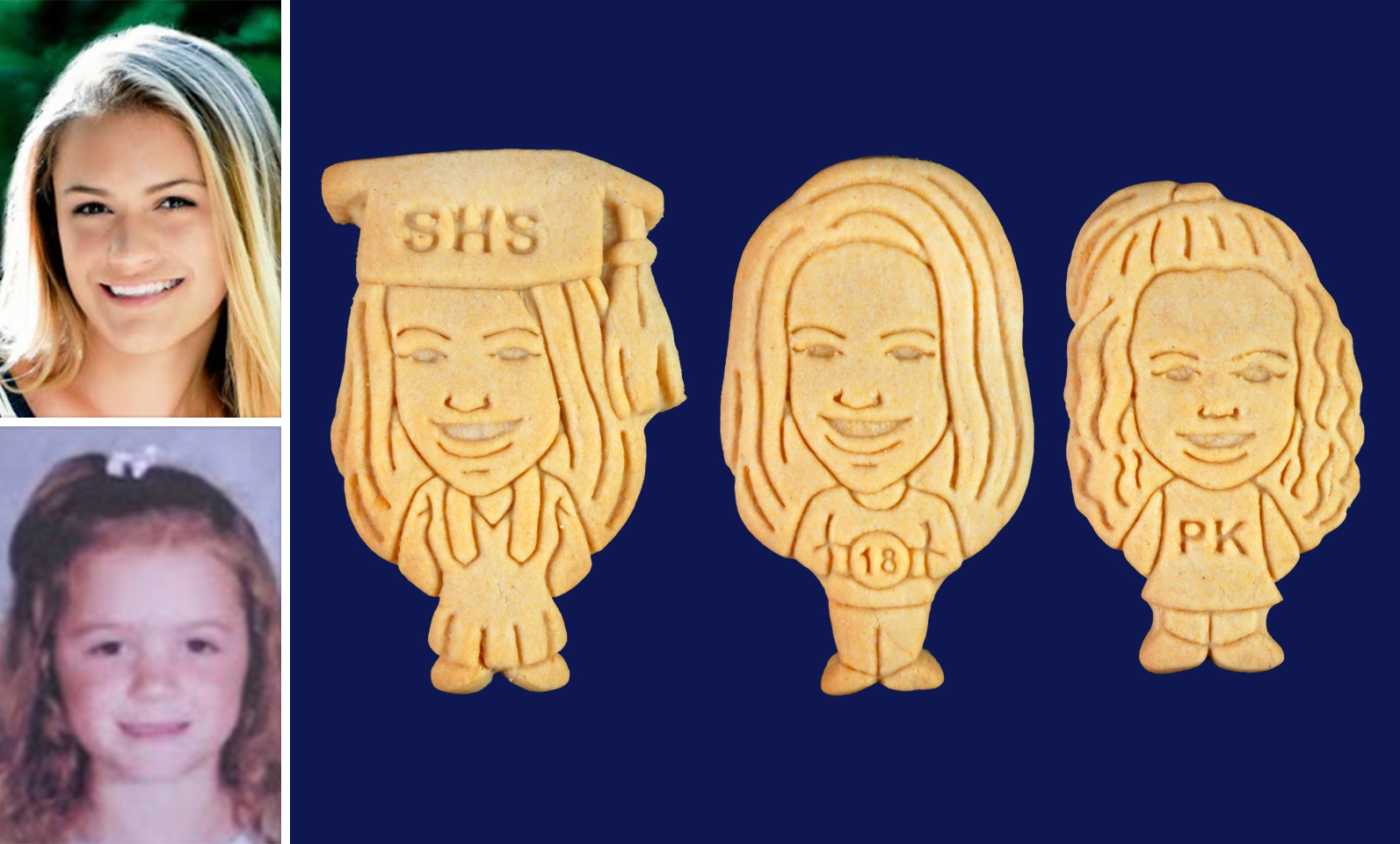 Sometimes, customers are looking for something different. They may not be looking to have cookies of people and want something to represent the whole graduating class. And what better way to represent the graduating class than with a graduation cap and tassel!