Fun Favour Ideas for a Historical Landmark!!
Posted on
Celebrating a major anniversary for a historical landmark is an exciting event and you need a special favour ! Here at Parker's Crazy Cookies, we have created a vast range of unique cookies that have truly captured the beauty of the historical landmark. What better way to commemorate this event than with custom-made cookies of your historical landmark?!  Bring us your fun ideas and let the celebration begin!
There is no limit to what type of design you can use for your historical landmark cookie! Take Constance Cook for example! Constance wanted the perfect decorative cookies to accompany the 150th birthday celebration of an important house in Ann Arbor, Michigan. We worked with her to ensure the cookies would make the event just that more special!
Here is the first draft we prepared for Constance!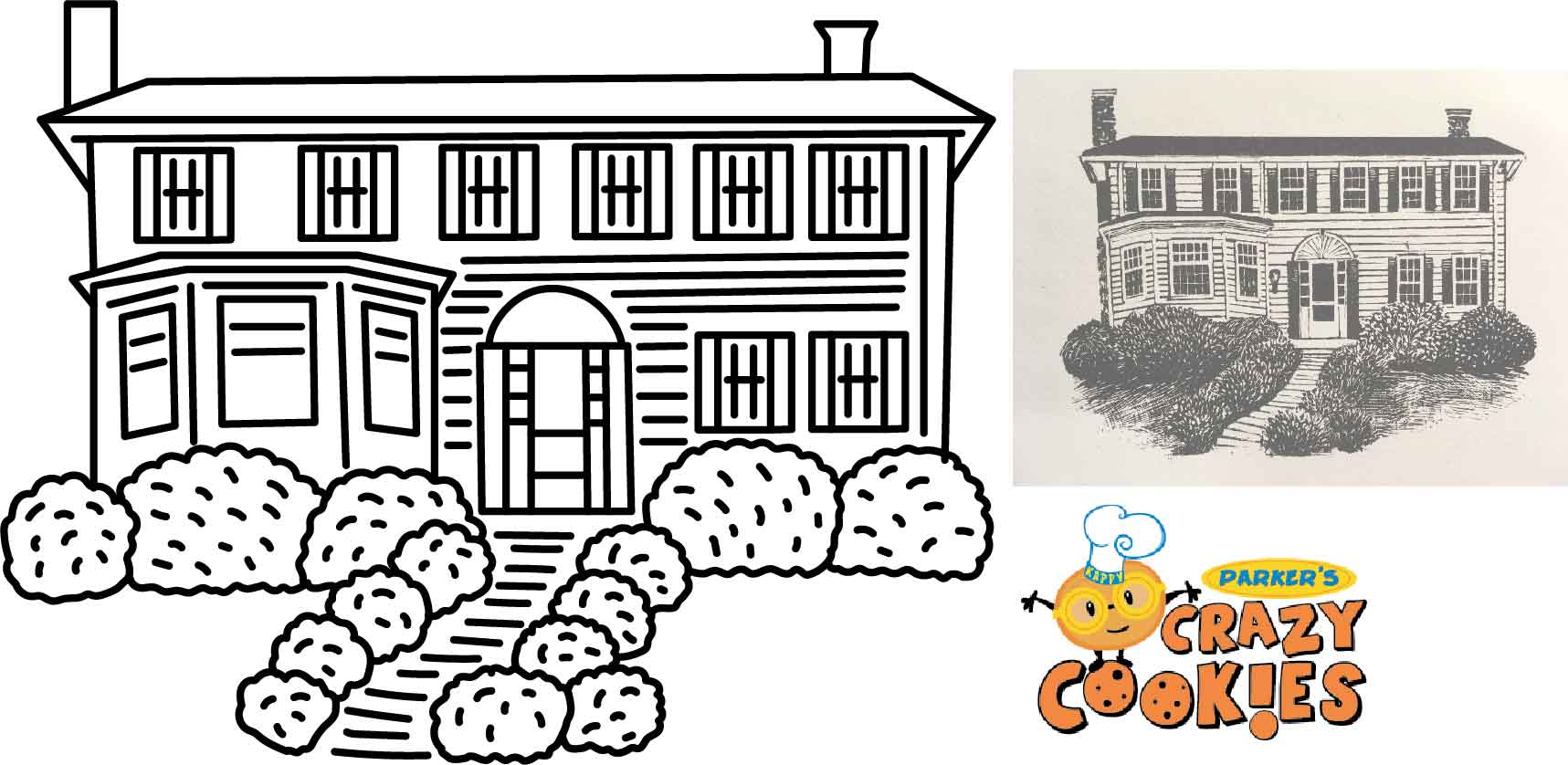 Constance wasn't too wild about our first attempt. She felt that the sketch failed to capture the essence and history behind the house. As we aim to make a cookie favour that our customers absolutely love, we tried again!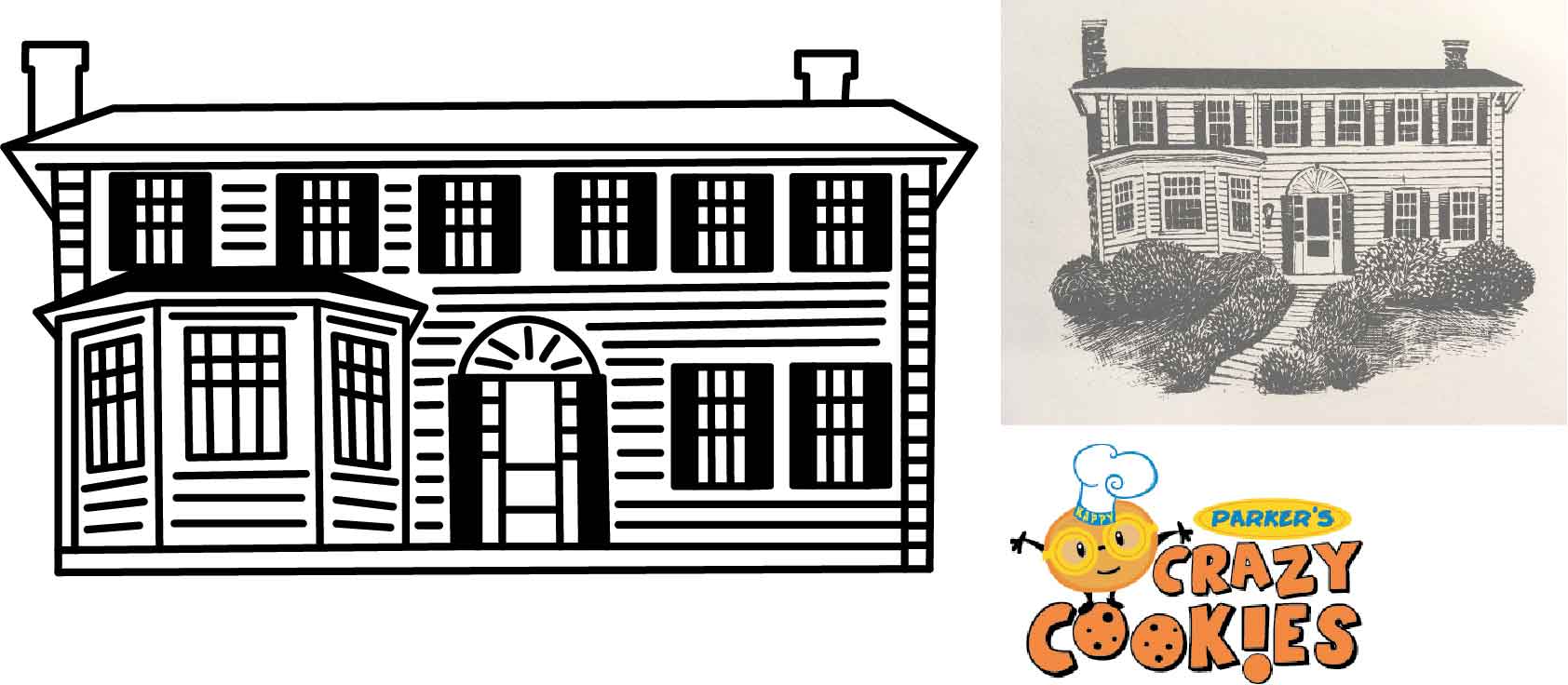 We collaborated with Constance and decided to remove the bushes to focus in on the details of the house.  A couple more  revisions were made to spruce up the architectural detail of the house, such as emphasizing the windows and adding a door knocker. Thanks to Constance's unmatched patience, we were able to come away with the ideal design to represent the historical landmark as a fun cookie favour!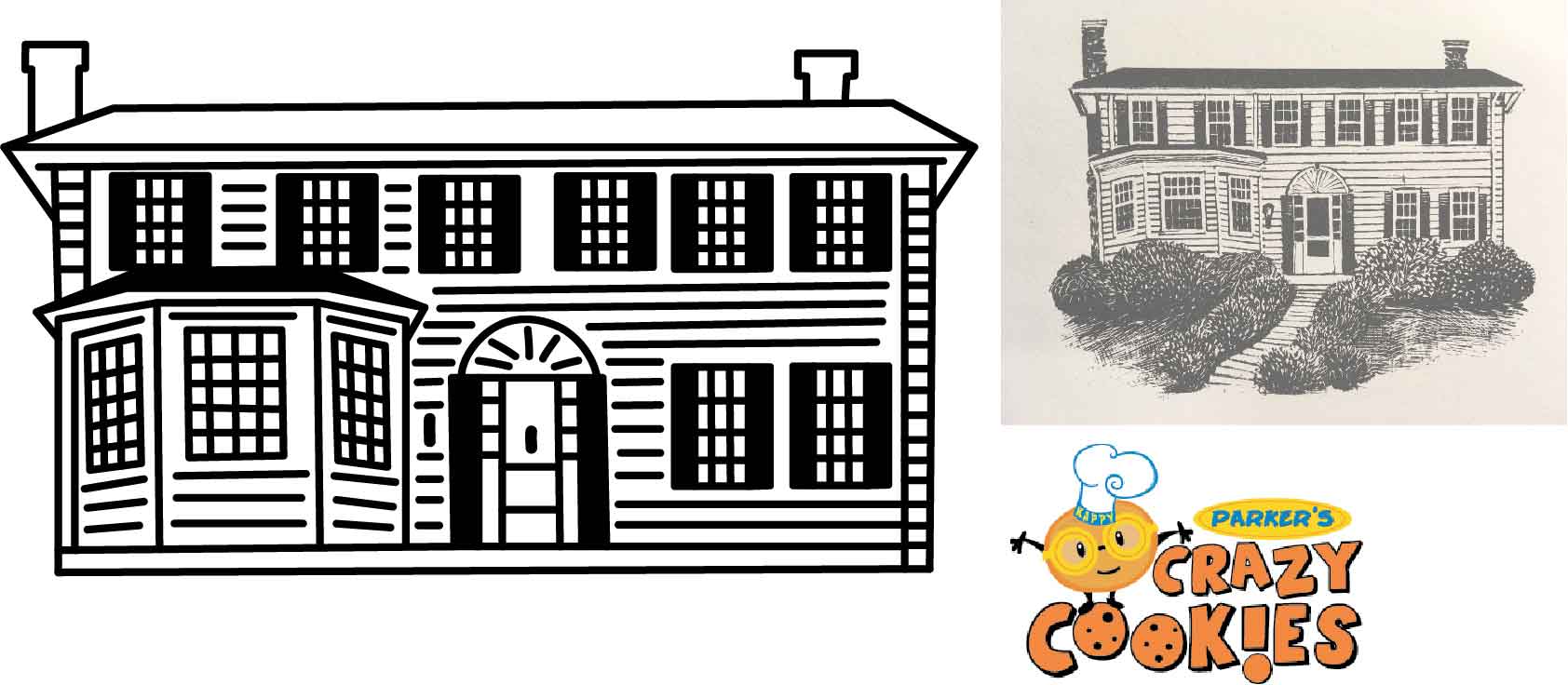 We were so happy that Constance was excited about serving her cookies at the celebration! The house was a complex and unique design that we had so much fun creating. Do you want to do something special for an upcoming celebration for a historical landmark near you? You can get started here !