Crazy Anniversary Ideas to Celebrate Your Love on Your Big Day!
Posted on
Your anniversary only comes around once a year, and that means it deserves to be celebrated in a big way! If you're looking for some crazy anniversary ideas to celebrate your love, then we've got just the thing for you! Here at Parker's Crazy Cookies, we're in the magical business of turning sweethearts into sweetheart cookies! Our deliciously unique treats are simply the sweetest way to celebrate your lasting romance on your next anniversary!
We know that every moment with the love of your life is special. Every year that passes is filled with once-in-a-lifetime memories! That's why we're here to help you celebrate with one-of-a-kind cookies! Our unique designs are made to look just like you and your soul mate. There's no love in the world like yours, after all! So your cookies will be totally unique as well!
Check out some of our favorite sweetheart cookies of all time! These unique designs will make all of your crazy anniversary ideas come true!
Crazy Anniversary Ideas to Delight Your Guests – Creative, Romantic, and Delicious!
We were so honored to help these lovebirds celebrate 50 years of romance! These adorable cookies and their real life models are just too cute for words! We had a blast making these adorable sweethearts into a pair of couple cookies to help them celebrate the big day. Can you imagine a sweeter way to celebrate your next relationship milestone?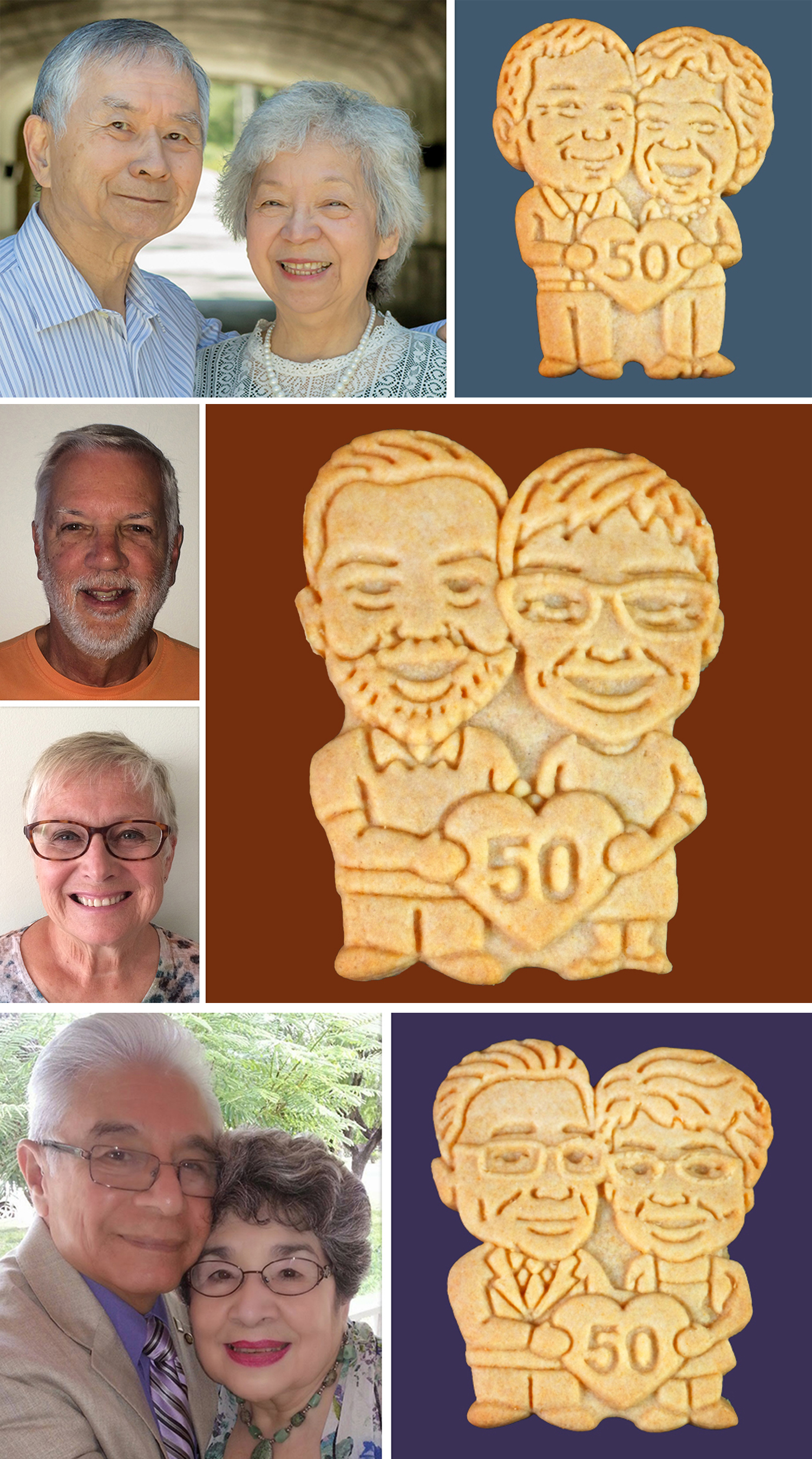 Our next featured design stars couples that makes us smile! We can feel the love radiating from these adorable cookies! Anyone can tell these sweethearts are just as in love as they were the day they met! With these sweet treats at their anniversary party, their guests will be able to taste the love too!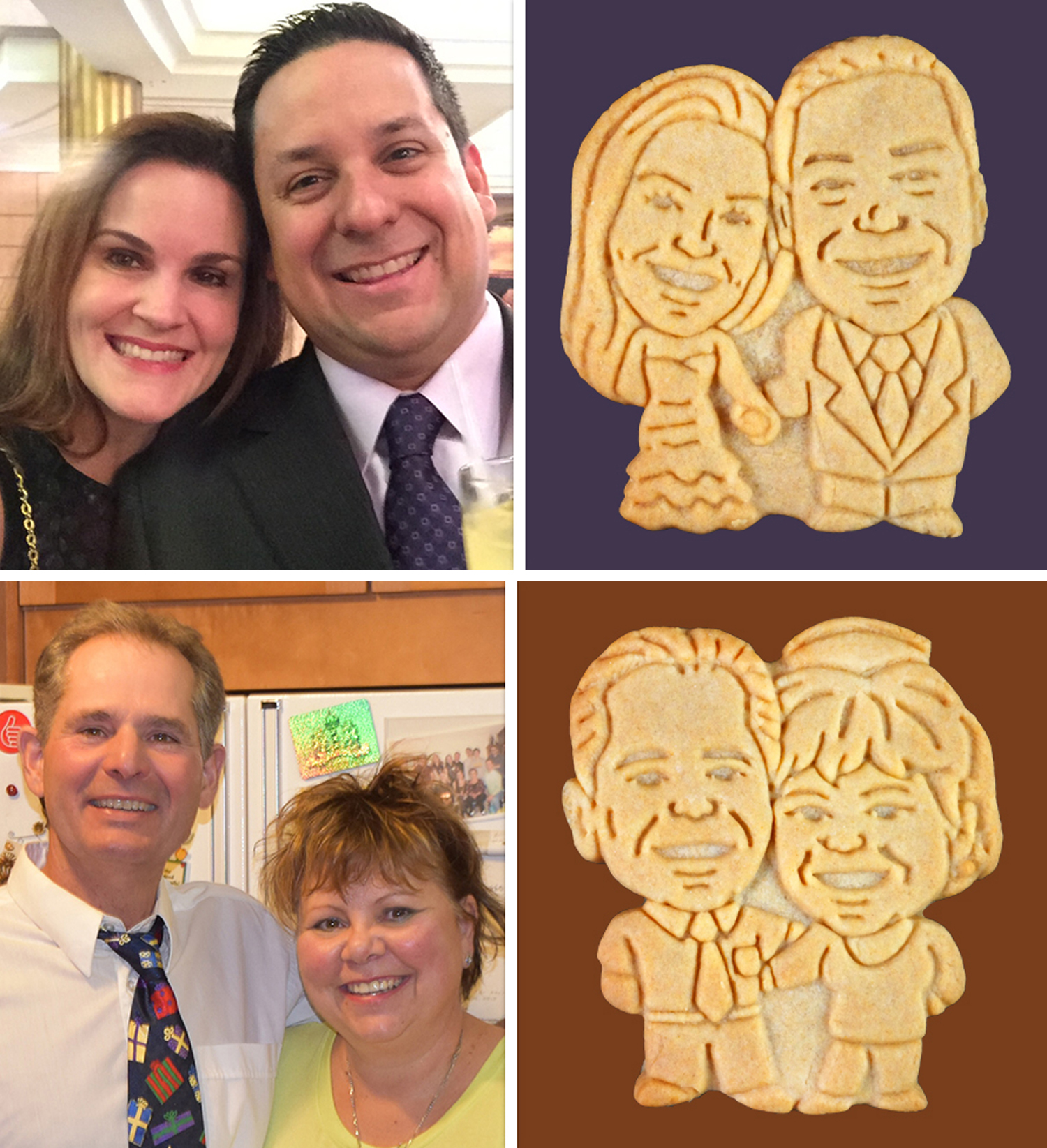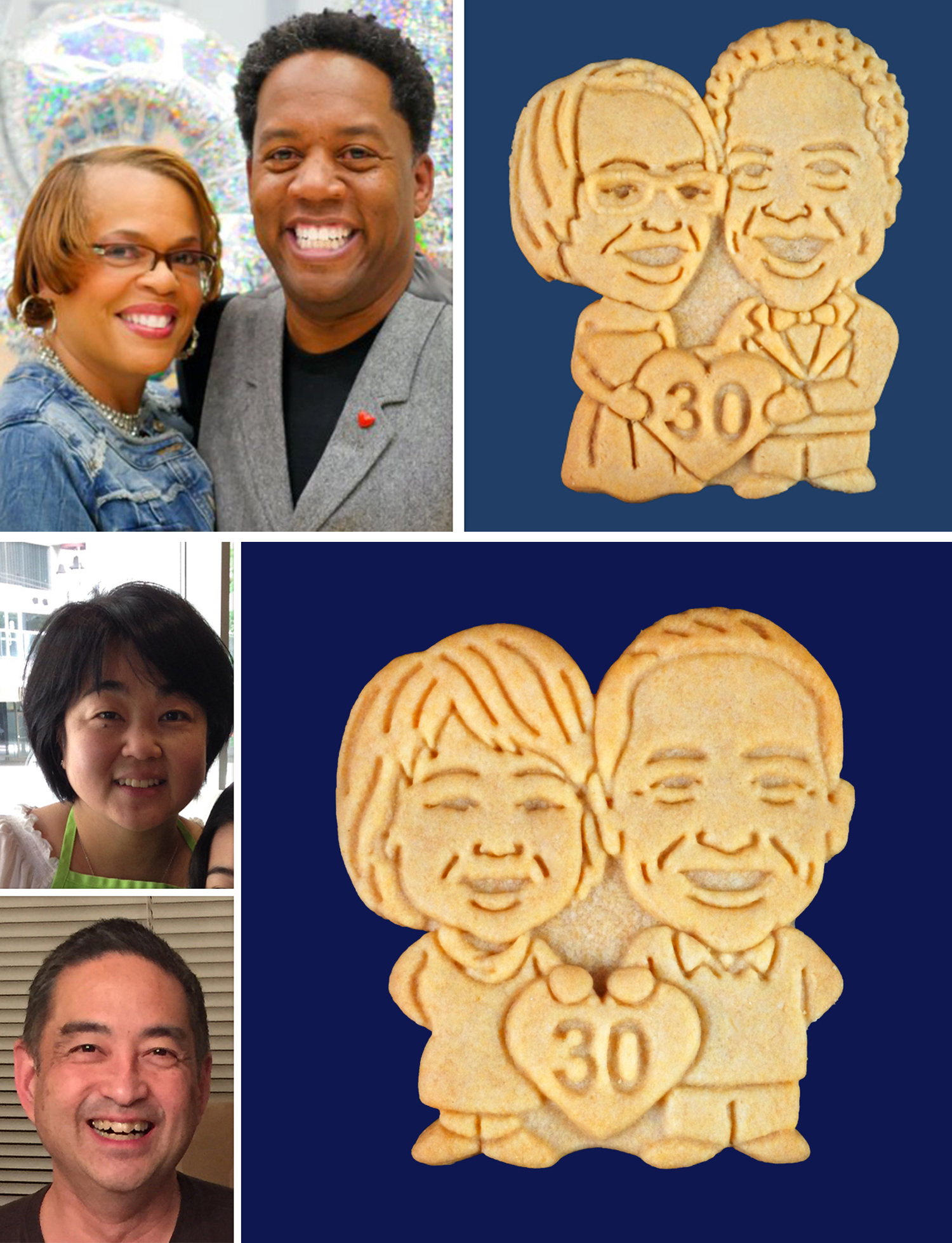 Now, these sweethearts are totally blowing us away with their creative cookies! We loved making these adorable cookies that were based on this adorable couple's vintage wedding photos! There's no sweeter way to reminisce on your next anniversary!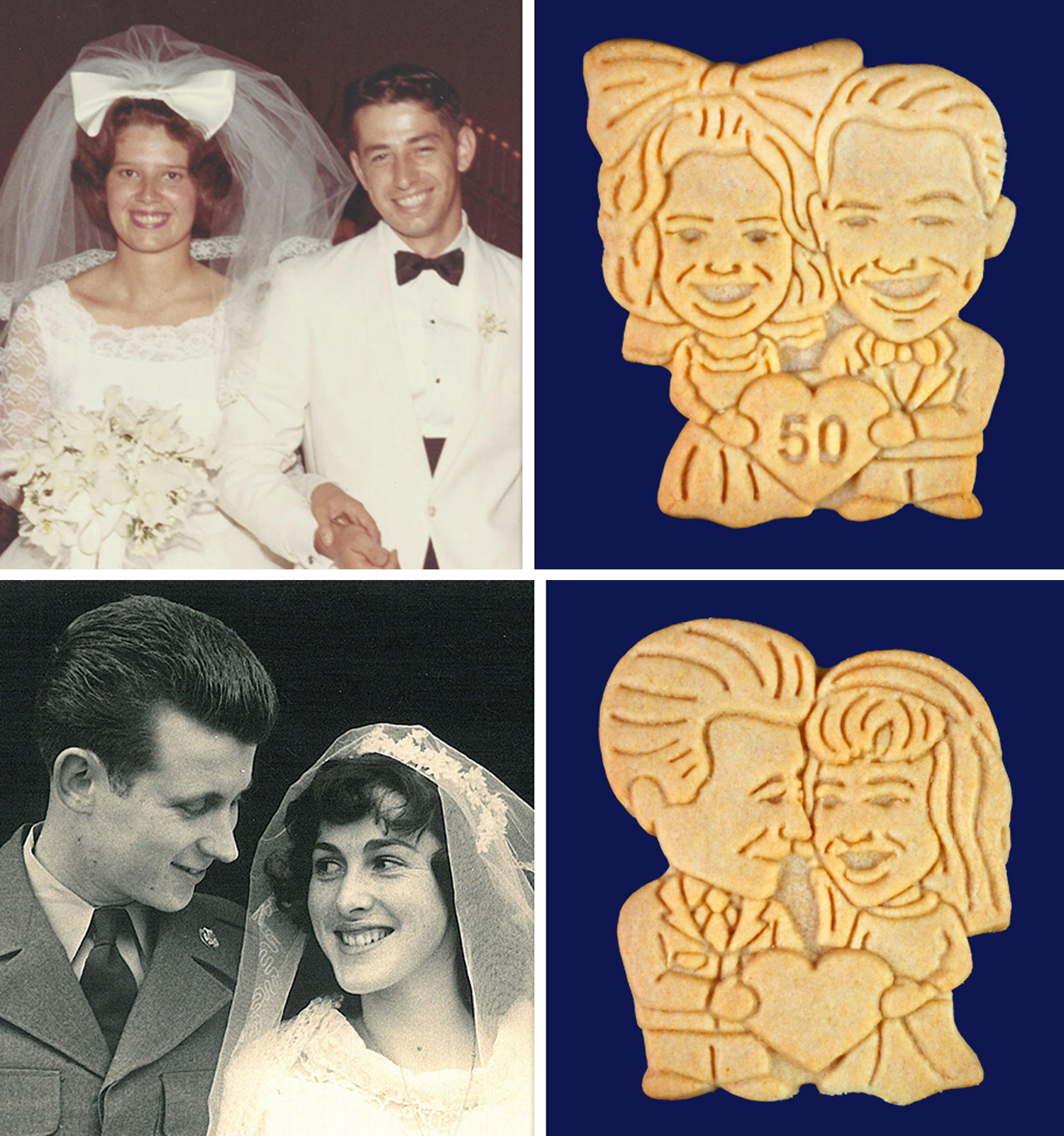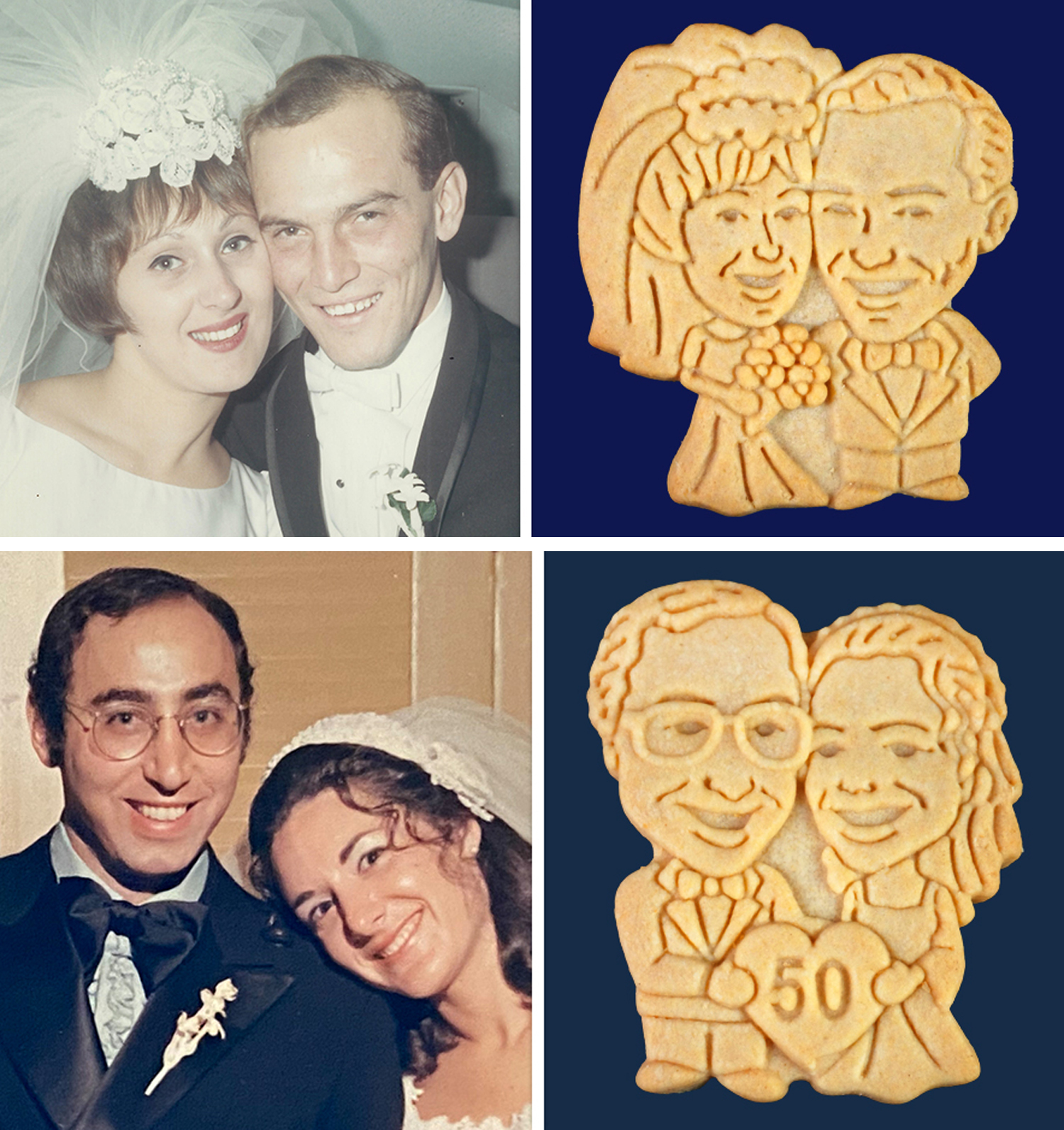 If you're ready to create an adorable sweetheart cookie for your next anniversary, then we're ready to work our magic! Get started and let us help you create a unique couple cookie today!