40th Birthday Party Ideas – Unique, Unforgettable Personalized Cookies!
Posted on
Are you getting ready to help someone celebrate a milestone birthday? Then you might be in search of 40th birthday party ideas! Here at Parker's Crazy Cookies, we have the one-of-a-kind treat that you've been looking for. Our personalized cookies are custom-made to look just like your birthday guy or gal! Celebrate them in an unforgettable fashion by turning them into a crazy cookie that looks just like them!
No birthday bash is complete without a showstopper on the menu. That's where these crazy personalized cookies come in! Your birthday superstar's guests are sure to be delighted by these unique treats. The birthday star can't be everywhere at once on their big day, but their cookie twins can keep everyone company!
If you're still wondering where these cookies fall on your list of 40th birthday party ideas, just check out some of our favorite designs! You'll definitely fall in love with these creative treats!
40th Birthday Party Ideas Guaranteed To Astound Your Guests!
Some people might be a little sensitive about their milestone birthdays, like the big 4-0. But these birthdays are a cause for celebration! After all, your special someone has had a rocking decade! So help them celebrate with these personalized cookies that will show them just how much being 40 rocks!
There's no better way to celebrate a gorgeous birthday gal than to turn her into the star of her party! These one-of-a-kind cookies that look just like the woman of the hour are sure to be the star of the show! The spotlight is sure to be on your birthday girl when you unveil these unique and delicious cookies as the main event!
Even at 40, you're never too old to show off your goofy side! So give the cookie camera a big grin to create a cookie that will have your guests in stitches! With a design as fun as this, your guests are guaranteed to have a laugh as they enjoy these sweet personalized treats!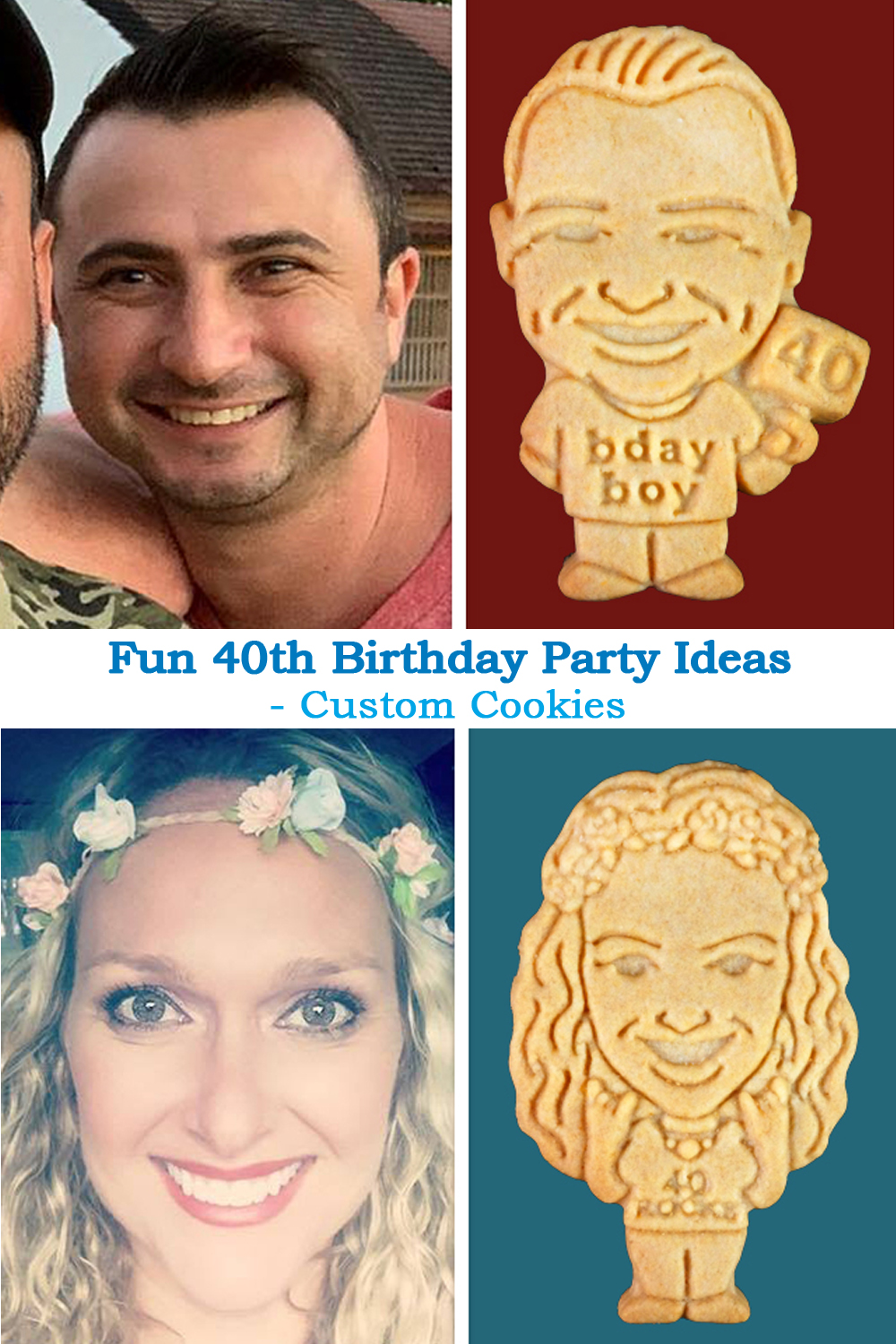 Your search for 40th birthday party ideas ends here! Get started on the process of creating these epic party favors with us today!