Teenage Birthday Party Favors
Posted on
A teenage birthday is super special! Every passing year is one step closer to become an adult! Here at Parker's Crazy Cookies, we create personalized birthday favors that are super special and sure to delight your guests!
16th Birthday Ideas
Here are some teenagers celebrating their 16th birthday! Some wanted to hold signs with their age displayed on them and some wanted to show their age on their belts. One of our ladies wanted her design to include a tiara just like the photo. That's no problem, because we want to create the perfect outfit for everyone! We love a teenage birthday!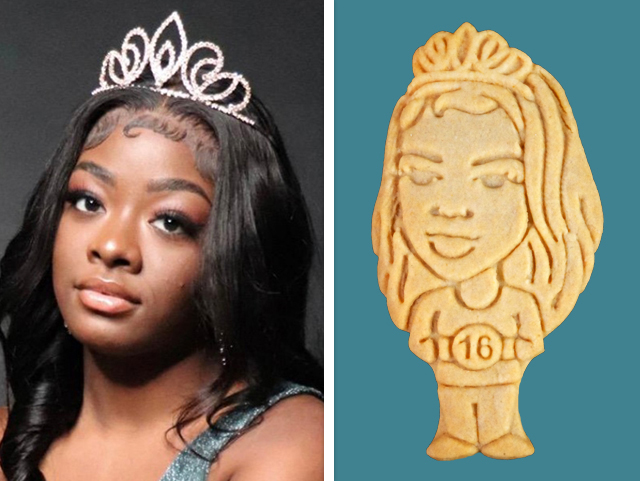 18th Birthday Ideas
One of our guys loves running, so we designed him in a runner's outfit with his age written on the shirt. For the lady's design, she requested that her cookie be modeled exactly like the picture, so we also included the crown!
If you're ready to create an adorable cookie for their next birthday, then we're ready to work our magic! Get ready to turn your superstar into a crazy cookie today!