Super Fun Birthday Favors
Posted on
How cool would your birthday be with the appearance of our awesome and delicious custom cookies?! They are not your typical cookies, you guys! Our cookies literally look exactly just like your birthday boy/girl! We promise they will be the best birthday favors you have ever seen! You don't believe it? Check it out!
Luke's Personalized Birthday Favors
Luke's girlfriend, Melissa wanted to surprise him and his guests with these custom cookies of himself. Initially Melissa has uploaded a picture of Luke with longer hair from before. After we received her order and the picture, our Art Department got started on Luke's artwork right away.
We sent the left artwork to Melissa as soon as we finished with the design. Although it did look like the picture she submitted, however Luke's hair style has changed. Thus Melissa submitted another picture of him and requested us to adjust his hair to look more like him now. That is not a problem for us at all. We sent Melissa the new artwork a few hours after and voila, she approved it!!
After receiving Luke's custom cookies, Melissa has shared with us how much of a hit the cookies were! Not only did Luke, the birthday boy love the cookies, his guests did as well. Melissa also emailed us many pictures of the party and we could see what an appearance the cookies made.
Here is a picture of our handsome birthday boy posing with his twin cookie. Gotta keep the cookie safe!!
Placing the cookies out on a tray is always a good idea, that way everyone could grab as many cookies as they would like. Undoubtedly their delicious taste is irresistible!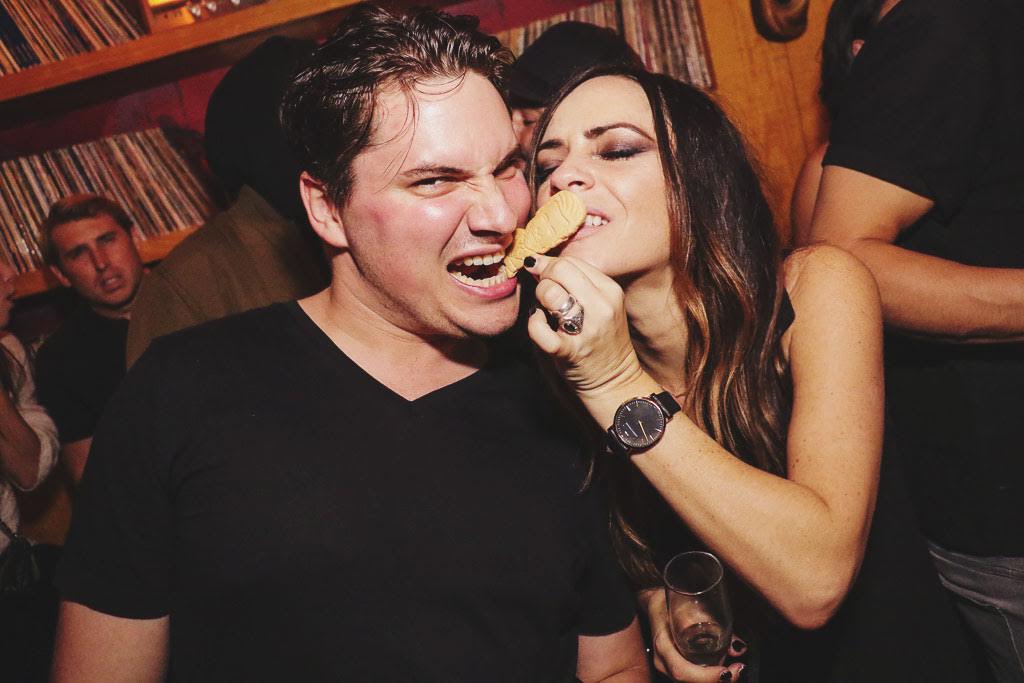 We love seeing customers having fun with the cookies!