The Perfect Decorative Wedding Favor
Posted on
The Big Day is Finally Around the Corner
Personalized cookies of the bride and groom make for a most unique, decorative wedding favor. How many weddings have you been to where you got to take your own bite out of the new family?
Bake a couple's cookie!
If you would like to choose our Couple's Cookie for a wedding favor, you're in luck! All you have to do is select the "logo/pet/object" cookie type so we can fit 2 people on it and then it's as easy as selecting 2 unique designs and telling us how to dress the special couple.
Holding arms, hands, or even a heart are all ways you can freely decorate the Couple's Cookie. And if you don't need 300+ cookies, the Couple's Cookie is a great way around large orders for those smaller weddings. The order form will just need to be filled out for 1 unique design so that the programming is happy and we'll contact you to collect the other setup fee.
A Decorative Wedding Favor
Your order is entirely custom to you! We use real artists and not a software to transfer your photos into a cookie design so that we have full flexibility! You can send us as many photos as you want so we can get the likeness of your couple perfect!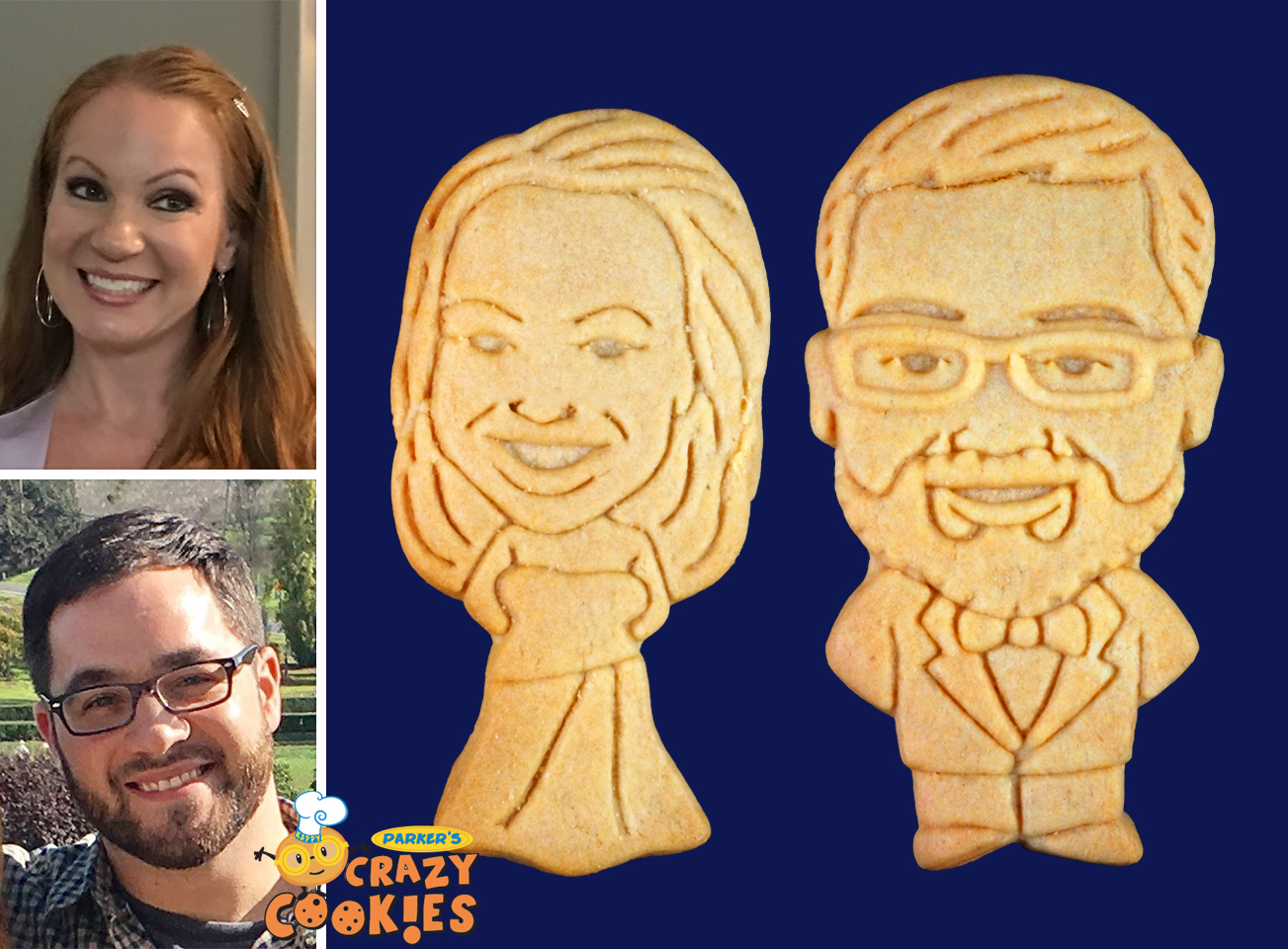 We can't wait to design your Custom Cookies with you!
Request a sample, today!
When you're ready, we would love to design your wedding cookies! You can find our Custom Order Form here!