Baptism Favors, Christening Favors
Posted on
Baptism and Christening
It is always an honor for us to be part of many different celebrations such as weddings, birthday parties, graduations, retirement parties, christenings and baptisms, and bar/bat mitzvahs. Baptism and christening are both sacred and important events. In the Catholic Church, baptism is one of seven sacraments  and christening is the naming ceremony . Both events are significant and special to their guests of honor as well as family and friends. At Parker's Crazy Cookies, we believe special events deserve special treats such as edible christening and baptism favors.
Baby Carolena's Baptism Favors
Tamika Tremaglio, the new managing principal of Deloitte's Greater Washington practice, wanted to make baby Carolena's baptism extra special. As a result, she placed an order with us to get everything started! Initially, Tamika requested Carolena to have the Baby Girl outfit (from our pre-made body templates) with her name initials.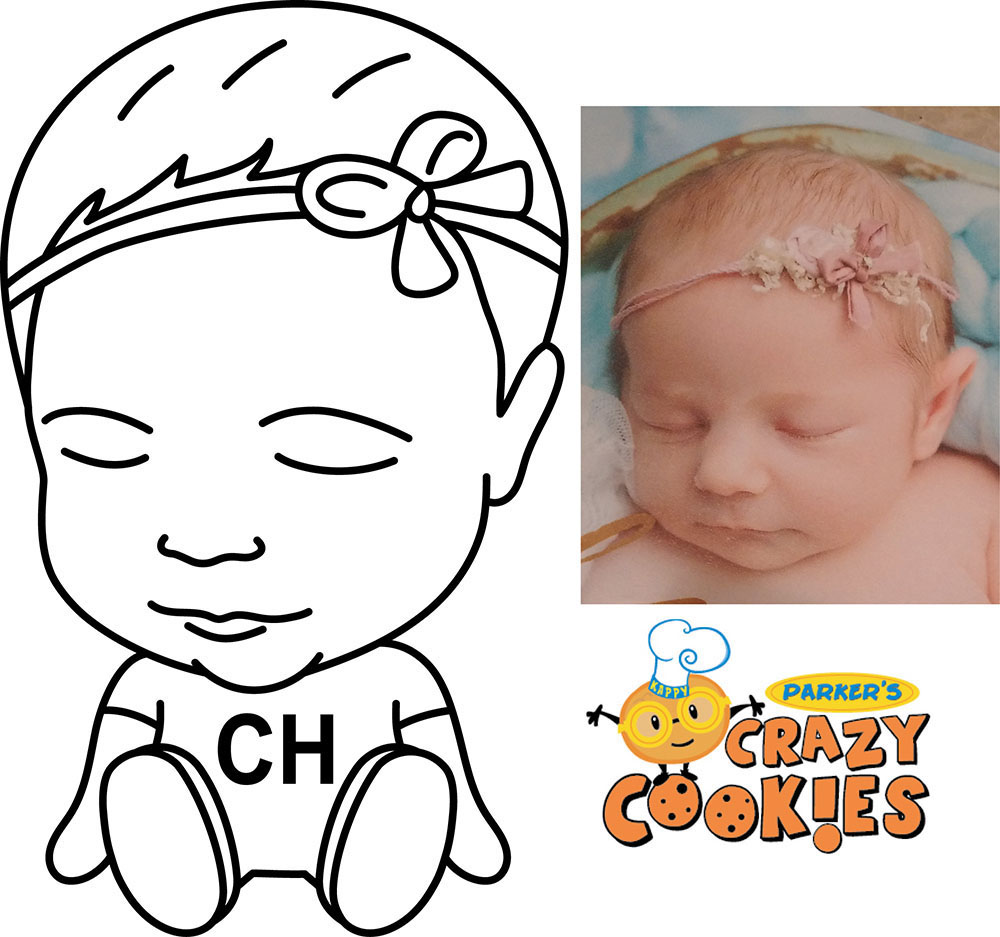 However, Tamika wanted the artwork to also show what the event was all about, so she requested to remove the initials and add a cross. Undoubtedly, making that adjustment was a great idea! The artwork looked so much better with the cross which nicely tied everything together.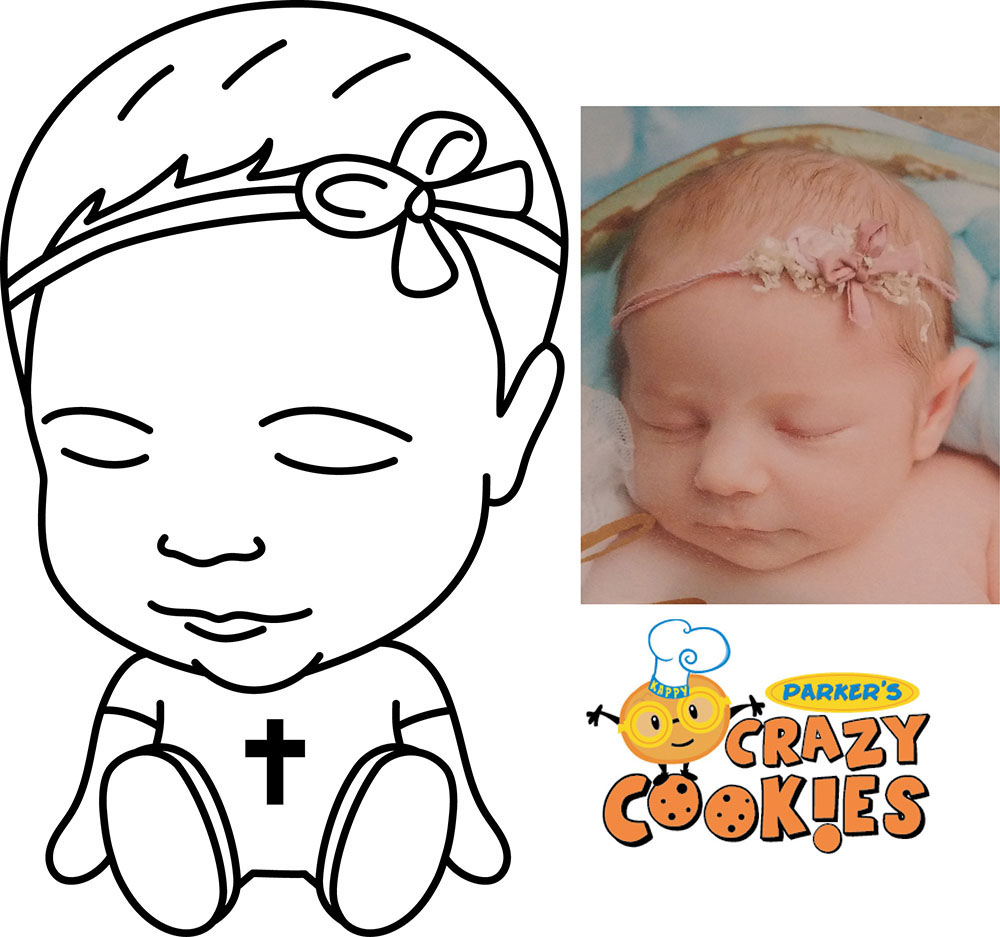 Once Tamika approved the rough draft, our Team started on designing the infrastructure right away. Not only did the cookies come out looking as cute as baby Carolena, they were also very delicious. (Yes! We did a taste test to make sure all of our cookies meet the requirement before shipping them out.)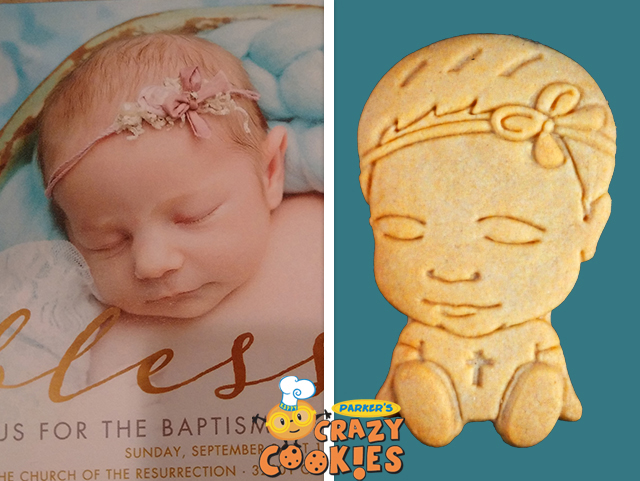 Upon receiving the cookies, Tamika emailed us, "Oh my goodness!!! They are amazing!!!! Love them and love the sticker on the back." Let's just say that email literally brought the biggest smiles to our team as that is what we always strive for.
Thank you so much Tamika, for letting us be part of a very sacred and significant event. And congratulations to baby Carolena for winning our Cookie of the Day on Friday, February 3rd, 2017! Yayyyyyyy!